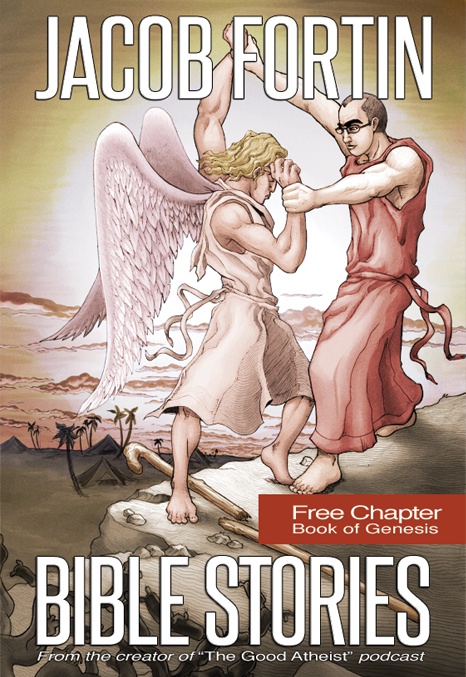 Bible Stories Pre-Order
My most ambitious project to date, Bible Stories is my attempt to transform the bible into an actual story with proper narrative, modern dialog, and my own irreverent sense of humor.
In order to finish this project by March, I need to secure another $3k to cover my living expenses an debts accumulated during the making of this book.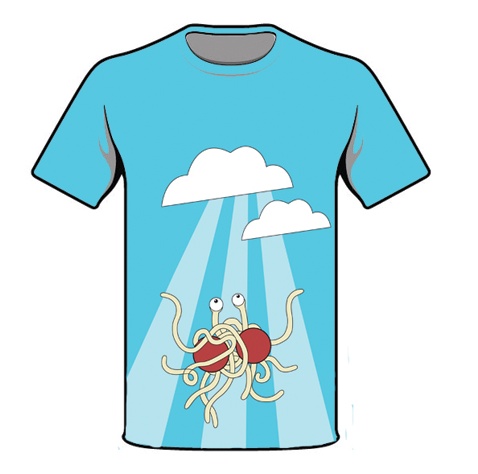 FSM T-Shirt
A combination of desperation and determination finally put enough gas in my tank to finally produce the FSM shirt I talked about so long ago. This is a limited time offer only, so you have 12 hours to order one of these bad boys.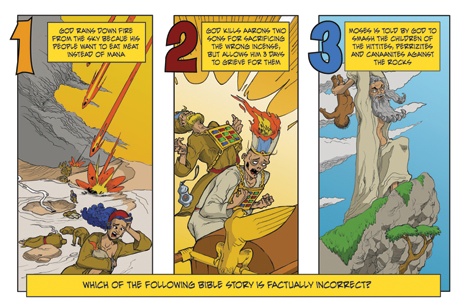 Bible Stories Postcards
Bible Stories will feature an ambitious marketing campaign targeting a number of different strategies. Chief among these will be "Collectible Postcards" featuring trivia questions from different books of the Bible. Since the free sample was Genesis, I wanted to entice supporters with some of the great stories in "The Wilderness", the 5 books of Moses.
For a small contribution of $5. you can receive one. Or, if you want to send them to friends, you can buy a pack of 10 for just $20. Perfect for mailing to your conservative family members who can't stop talking about "The Good Book".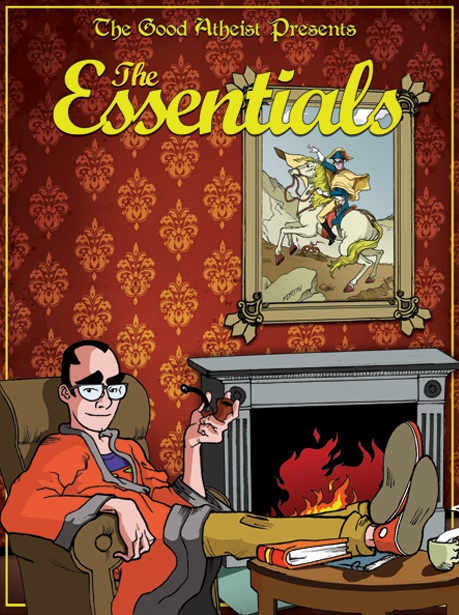 The Essentials DVD
Like most of my project, this ambitious monster includes remastered artwork from the short lived comic, little biographies, and some of my personal thoughts making it.
A must-have for fans who want to claim to have loved everything I've made, even if it has a ton of flaws.