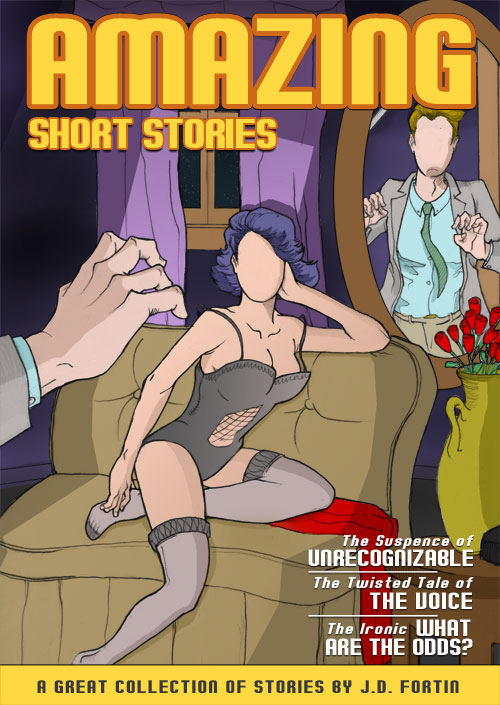 Ever since I wrote Bible Stories, I've become obsessed with the short story genre. Short stories are older than civilization itself; these were the ways were related to one another, and to the struggle of our existence.
Back in the 1940's and 50's, there was an explosion of magazines that featured stories of all kinds. Comic books were one of the offshoots, but the story magazine did not do nearly as well.
The digital revolution can change that. With the marginal costs always decreasing to near zero, it's possible to distribute over a huge market, at a very low cost. Hence, I'm going to be releasing a short story magazine with the various stories I've wanted to write over the years. Here's the sample cover of the first edition, which will contain three original tales: "Unrecognizable", "The Voice", and "What are the Odds?".